Alley cropping
A multi-layered orchard with poultry and a food forest with perennial crops are actually also forms of agroforestry. In practice however, the majority of agroforestry plots is characterised by neat rows of a limited number of woody species, often only one, with crops and/or animals in between. This is also called alley cropping.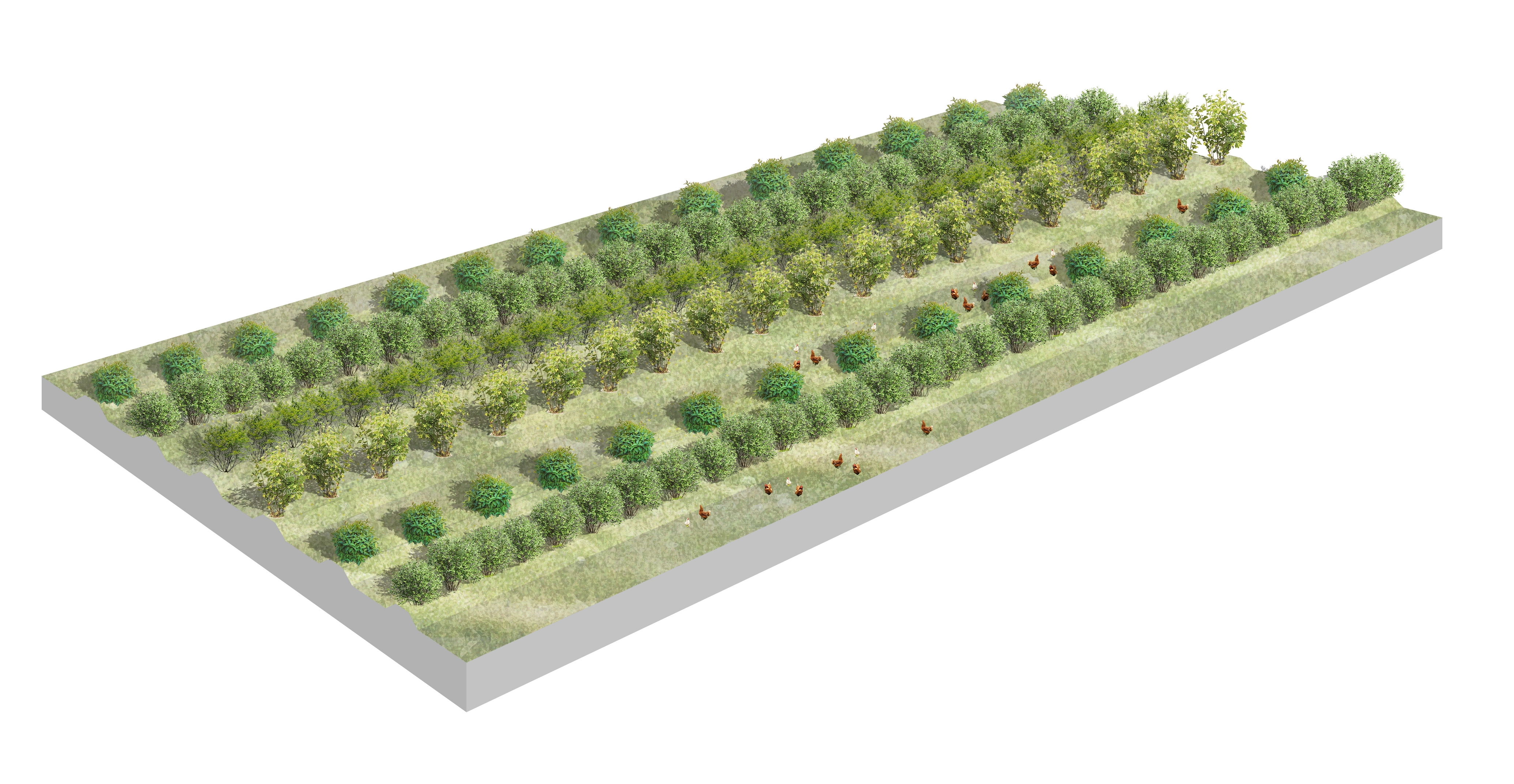 Silvopasture
Another common type of agroforestry, especially in Southern regions, is the silvopasture. Here, cattle takes a central place, to which trees and shrubs offer shelter and food, sometimes in the form of fodder hedges. Famous are the extensive fields of holm oaks, dehesas, in Spain and Portugal, where the meat of the pigs gets its typical and much appreciated taste by eating the acorns.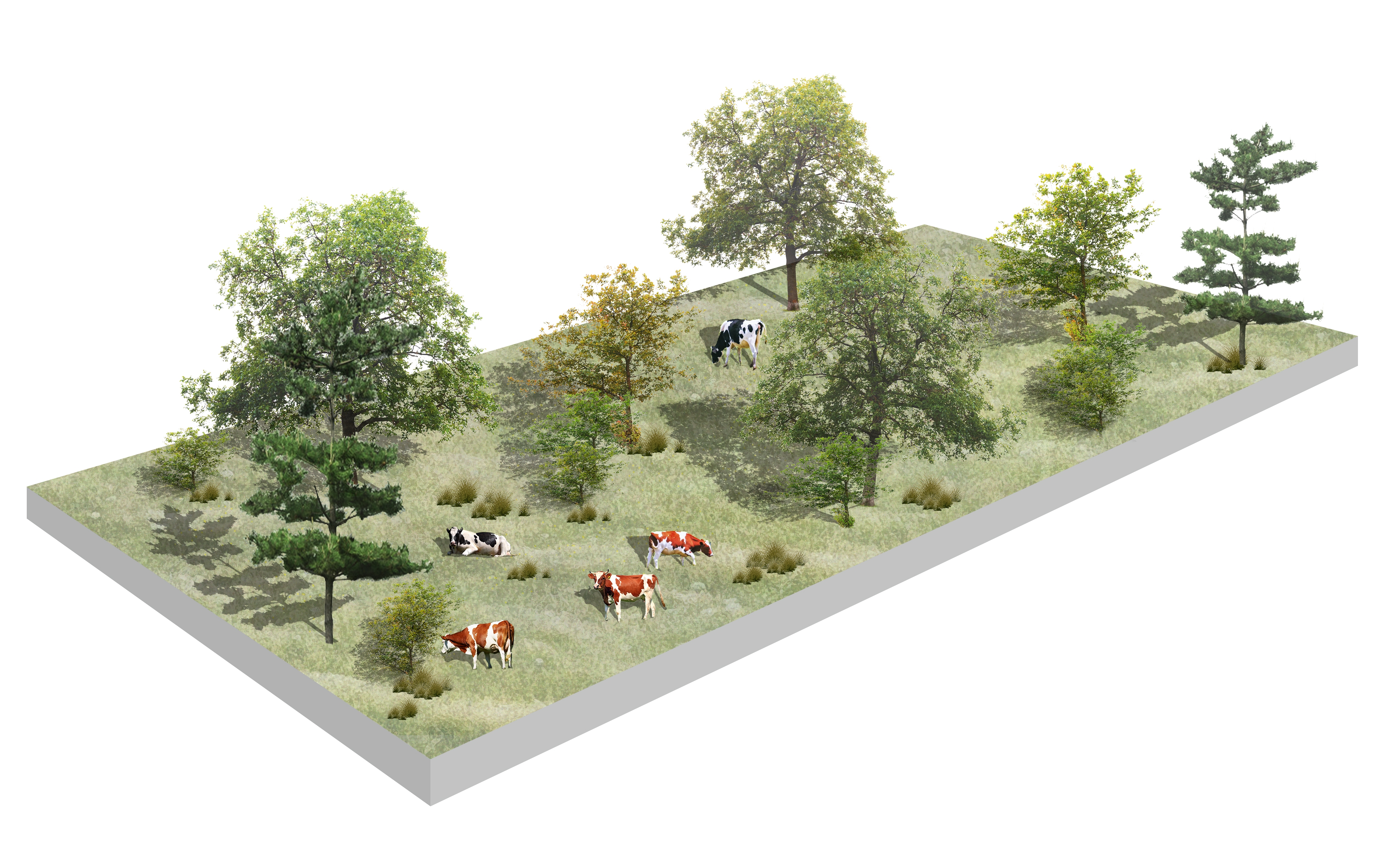 Agroforestry as transition model
Such simpler types of agroforestry make a far better match with farmers used to conventional production systems. They therefore offer a feasible step in the transition towards more sustainable and nature-inclusive, and therefore also more complex, types of agriculture.
We can help farmers with the development of every type of agroforestry, just as simple or complex as the farmer is ready for, providing guidance with every step.