Fascinated
Ever since his childhood, he has been fascinated by the diversity of life around him. The adventures abroad that he experienced as a teenager not only further enhanced his excitement, but also his concern about how humanity is treating the planet.
He decided to dedicate himself to deepening his knowledge of ecosystems, combined with management, via a study Biology and Nature Conservation at Wageningen University.
During his fieldwork he witnessed that the biggest threat for nature, and eventually for society as a whole, is being caused by largescale agriculture, consumerism and the oppression of low-income livelihoods.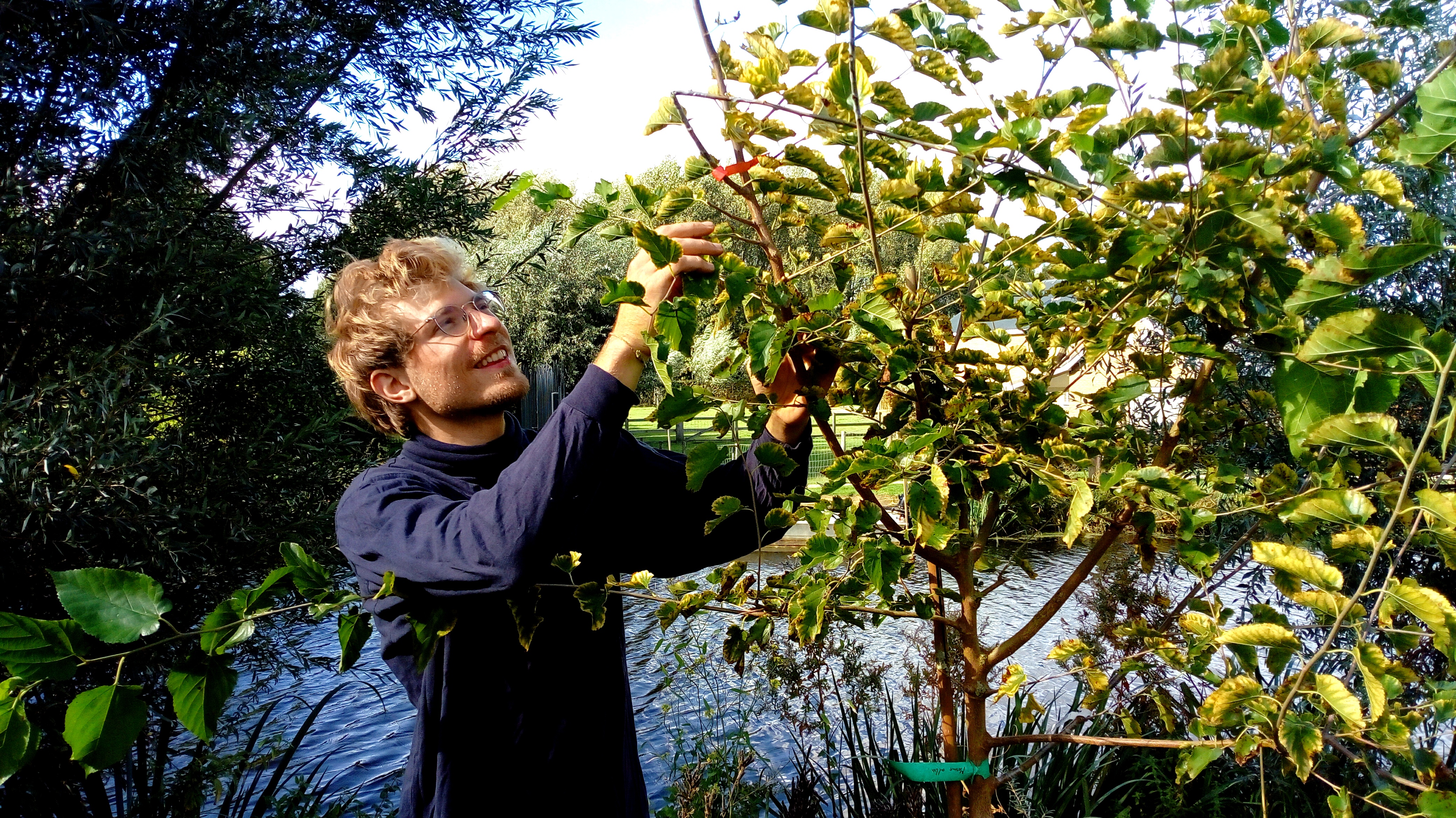 Our link with the living environment is incredibly intricate. Let's upgrade that to edibly intimate!
Working with the forces of nature
While doing research in Malaysia and Mexico, he became hugely inspired by an older, more inclusive form of agriculture, so called forest gardens. By careful observation, over many generations, of the forest in the direct environment, a system was created that worked with the forces of nature, instead of against.
That idea has never let him go. He decided to fully focus on regenerative agriculture, benefitting not just people, but all forms of life. Not long after, he got introduced to the Dutch food forest scene and the pioneering work of, among others, Moestuinman and Both ENDS. From these collaborations, Natvise sprouted.